From Holiday Craft Show Collection
Simple and beautiful, this nuno felt art scarf really shines. Sparkling wild onion flowers complementing thoughtful and calm abstract design on top of mustard yellow silk.
100% Silk Crinkle Chiffon
Crinkle Chiffon is a lightweight, semi-transparent, plain-woven fabric with a great drape and soft dull finish. Unlike Plain Chiffon, Crinkle Chiffon is a slightly stiffer more luxurious fabric featuring a crinkled finish giving it added texture.
Photo by Tatyana Vinogradski
FOR SALE! sales@only-lu.com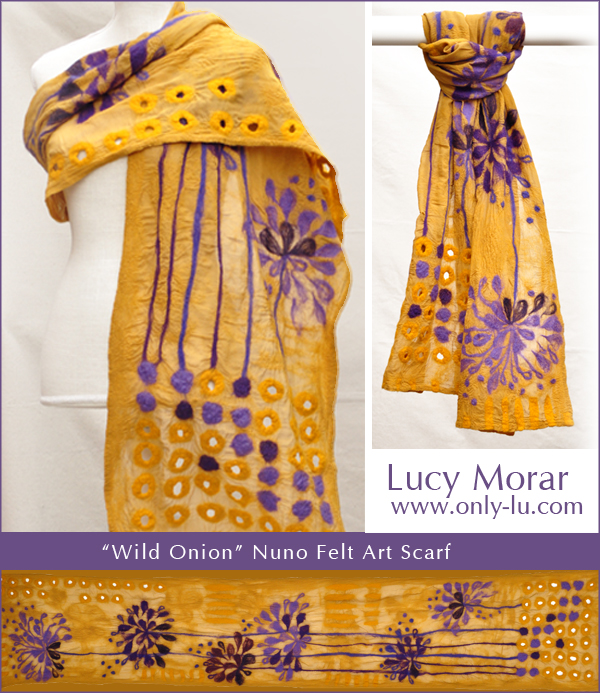 by