Snowdrop Tune / Felt Art Scarf Light white silk gradually flows into the warm depth of charcoal black merino wool, gracefully tracing floral patterns – perfect for any season! The scarf is completely reversible with different design on both sides, allowing numerous draping variations.
Photo by Tatyana Bessmertnaya 214-709-8565 www.besstphoto.com
Мой новый шарф в технике нунофелтинг в бело-дымчатой гамме с переходом в угольно-черный. Растительные узоры с желтыми цветами, яркий акцент на черном фоне и нежно-графичный на сером. Шарф – двухсторонний, одна сторона- яркая, фактурная, другая -более спокойная, акварельная. Основа – белый шелк-шифон. Шарф хорошо драпируется, шерстяные участки придают ему плотность, а шифон – воздушность. Длинные кисти придают стильность.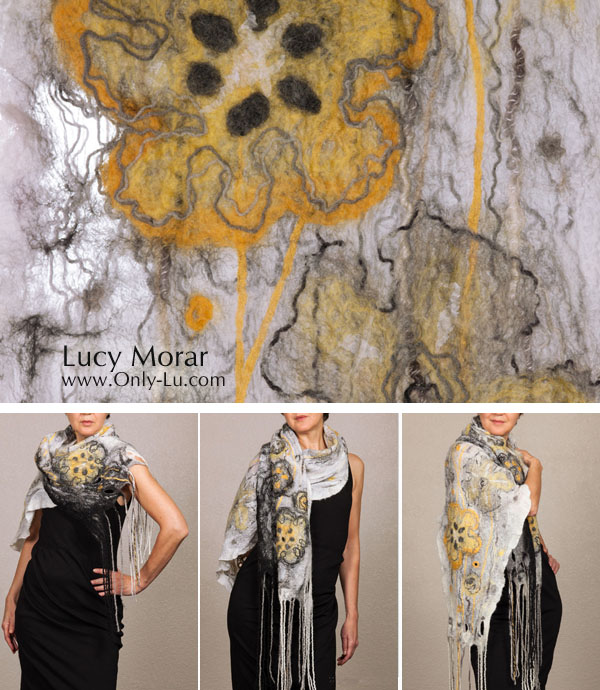 by